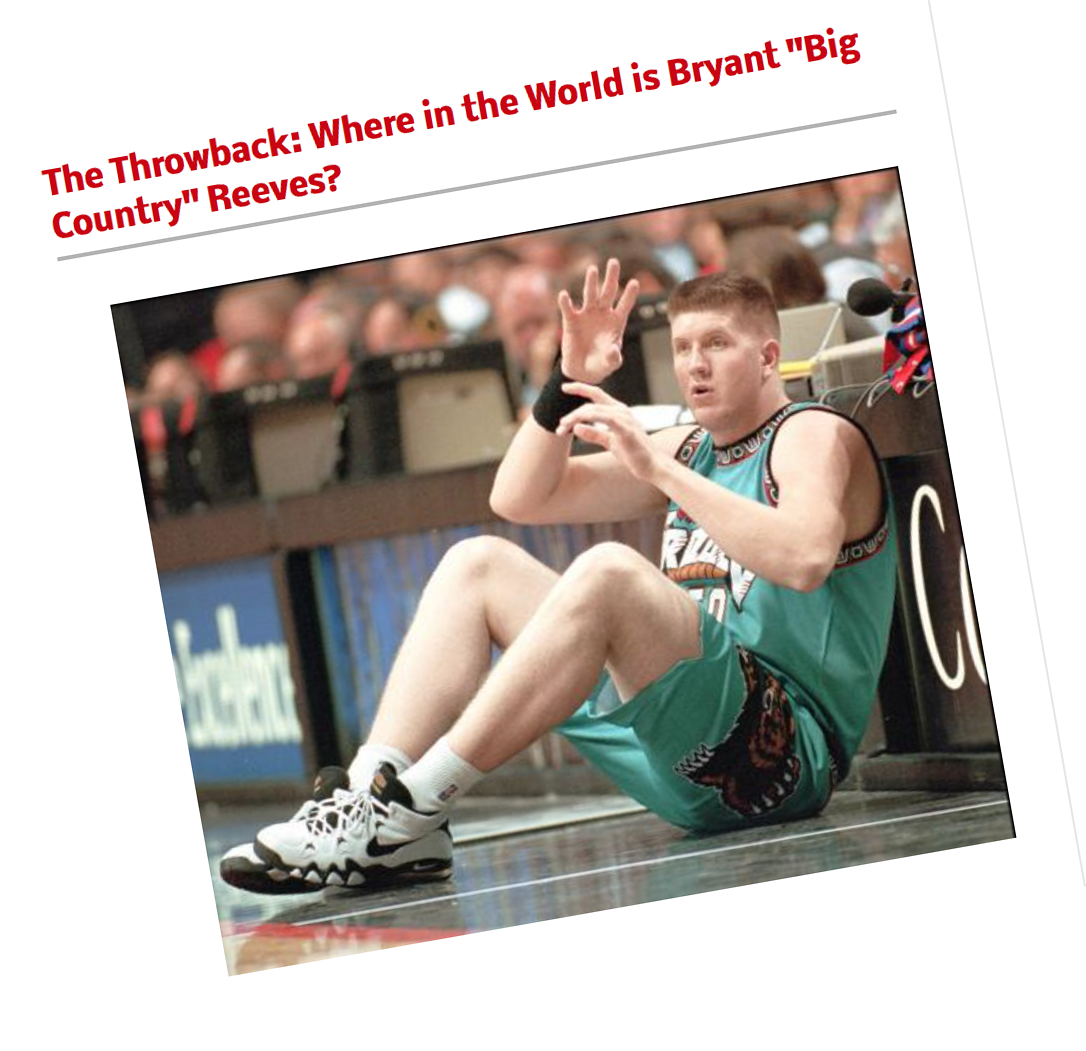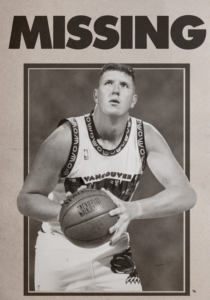 Bryant "Big Country" Reeves
Bryant Reeves was born in small town Gans, Oklahoma (population 307). He attended Oklahoma State University where he became a dominant basketball force. He was a two-time Big Eight Player of the Year, a three-time NCAA All-American, and led his team to the Final Four. Nicknamed "Big Country" by his college teammate after being in awe at the size of the United States during his first ever plane flight, he was 7 feet tall, weighed 300 pounds, and a country boy at heart. In 1995 the NBA expanded north of the border, creating its first two Canadian teams: The Toronto Raptors and the Vancouver Grizzlies.
Big Country was the Vancouver Grizzlies first ever draft pick, going sixth overall in the first round, and the star that the Grizzlies hoped to build their future around. He spent his entire NBA career in Vancouver and after his second year with the team, he signed a whopping $61.8 million six year contract. But as an expansion team, the Grizzlies struggled and were the worst team in the NBA during their 6 seasons, failing to even sniff the playoffs. Reeves became a scapegoat for a failed franchise and chronic back injuries forced him into retirement when the Grizzlies relocated to Memphis. It's been 17 years since the Grizzlies left town and though many sports reporters have tried to get in touch with him, Big Country is still the only Grizzlies player that has never publicly commented on his time in Vancouver. No one in Vancouver has seen or heard of him since his last home game back in 2001.